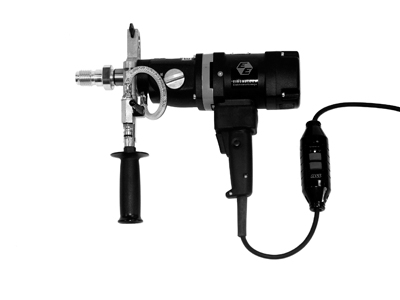 Eibenstock Hand Held or Rig Mount 3 - Speed Electric Core Drill
Part #END 130/3P, $1,150.00

The END 130/3P Combinds a strong aluminum housing, compact and powerfull 15amp motor for coring applications up to 6-inches. Features include 3-speed, leveling bubble, saftey slip clutch, water swivel, overload signal and carrying case. Load speed 600, 1300 and 2800 RPM. 5/8"-11 and 1-1/4"-7 shaft options.