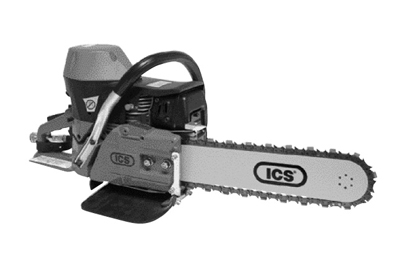 ICS 680GC-12 Concrete Chain Saw
Part #71995, $1,295.00

Cuts concrete, masonry and stone. Most popular all-around gas saw from ICS. Recommended for non-production cutting jobs and occasional use. Includes 613GC Powerhead. 12-inch (30cm) Guidebar and TwinMAX-29 Diamond chain. 12 or 14-inch Cutting Depth 80cc Engine 5.6 Horsepoweer Only 21lbs with bar and chain.