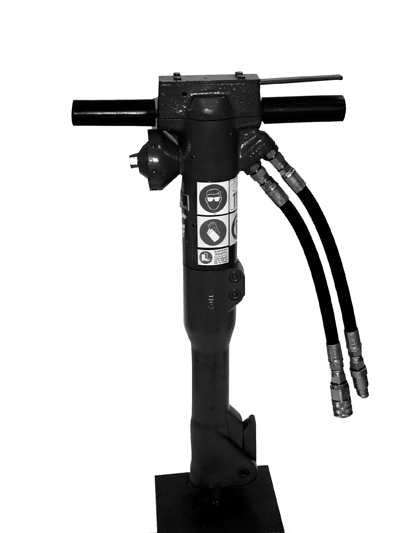 RGC Hydraulic Breaker
Part #1850157, $2,270.00

The "Striker Force" breaker offers the advantages of Hydraulics, including a higher performance-to-weight ratio, continous librcation for less maintance and quieter opertation. Features soft start and frethering capabilites, benefical weight distribution for enhanced control, and convenient accumulator sharging. Comes with hose whips and moil points. Weighs 55lbs., imparts 1400 impacts per minute, has a pressure range of 2000-2500 psi and maximum floe of 5gpm.