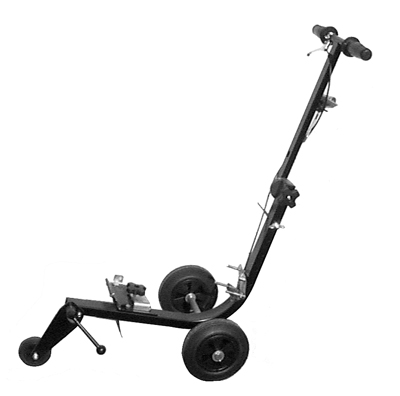 Two Wheel Cart /W Depth Wheel For Partner Hand Saws
Part #004022, $295.00

Easy to use for wet or dry cutting, this cart allows installation or removal of saw in less than a minute. Standard "garden hose" coupling for ease of use with external hose. Adjustable handles, and wheels. Collaspsable for easy transport. Use with models K960, K1250 standard. Adapter kits for modles K650, K700, K2500 and K30/40 models.