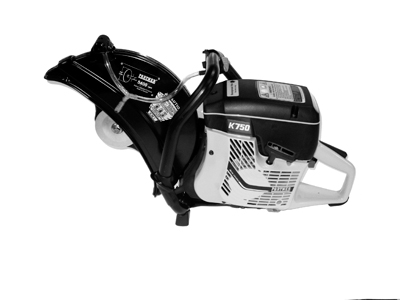 Husqvarna K750 14 - Inch Hand Saw
Part #004007, $1,099.00

With a 14" Blade capacity, the K750 has a 4" cut depth; with a 14" blade, it has a 5" cutting depth. At 5-HP with Dual Charge Technology the 12/14 K750 provides more torque lower emissions and better fuel economy. New anti-vibration system reduces vibration by 50%.