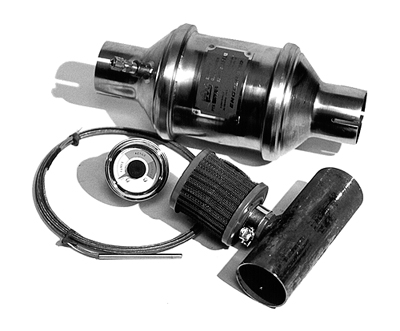 PTX Catalytic Converter
Part #005034, $575.00

The "Top of the line" PTX purifier harnesses catalytic action to oxidize harmful carbon monoxide, hydrocarbons and order-causing compounds from the engine exhaust. Platinum metal catalyst, the heart of the system, causes purfiying combustion without being consumed in the reaction itself. Comes with dual scale pyromete, which indicates engine efficency and catlyst activity.